Floating Halo Marquise Solitaire Ring (0.25ct)
---
Carat Diamond
(center stone)
Floating Halo Marquise Solitaire Ring (0.25ct)
---
Details

description

Foro Advantage

Reviews
Product Details
test
Product Code:
FR426-SMR
Diamond

Clarity:

I-J-SI, F-G-VVS-VS

Gold

Type:

14 Kt Gold, 18 Kt Gold
certified By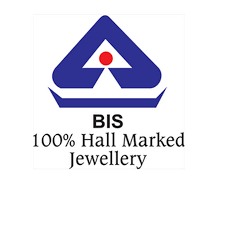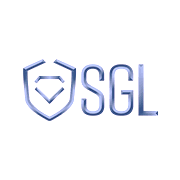 Diamond Details
Clarity:
I-J-SI, F-G-VVS-VS
Metal Details
Type:
14 Kt Gold, 18 Kt Gold
Net Weight(approx):
N/A
g
Foro Advantage
Foro is a direct-to-consumer brand which means you pay much lesser than other retailers for high-quality jewellery and international designs. We manufacture and sell via our own online shopping platform hence you save on the retail-level mark-ups on jewellery.
N/A
Foro
Fast & Secure Shipping
Lifetime Exchange & Buy Back
BIS Hallmarked Gold
SGL Certified Diamonds

Looking for the perfect piece of gold jewellery
but not sure which metal to choose? We're here to help!
18 Karat
We offer 18 karat jewellery in yellow, rose & white colors. 75 percent is pure Swiss gold and the remaining 25 percent is the master alloy that gives color to the gold.
14 Karat
In the case of 14 Karat 58.5% is pure Swiss gold and the remaining 41.5% is the master alloy that gives color to the gold.
The master alloy used in our jewellery makes our jewellery wear-resistant, non-oxidized, and perfect for everyday wear and forever.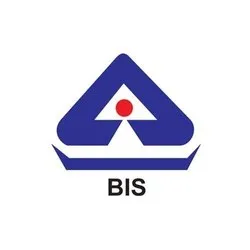 At foro, all our jewellery conforms to a set of standards laid by the Bureau of Indian Standards (BIS). Each piece is certified/hallmarked and the HUID is mentioned on the invoice

When it comes to buying a diamond, understanding quality is the key.
At foro, we want to make sure our customers have all the information
they need to make an informed descision.
Diamond Color
Diamonds are graded for color on a scale from D (colorless) to Z (light yellow/brown). The less color a diamond has, the more valuable it is.
D, E, F: Colorless. These diamonds have no detectable color and are the most rare and valuable.
G, H, I, J: Near-colorless. These diamonds may have a hint of color, but it is not usually visible to the naked eye. They are a popular choice for engagement rings because they offer a balance between quality and value.
K, L, M: Faint yellow. These diamonds have a noticeable yellow tint, especially when viewed from the side. They are generally less expensive than higher color grades.

Diamond Clarity
Flawless (FL) and Internally Flawless (IF): Diamonds with no visible inclusions or blemishes under 10x magnification, making them very rare and valuable.
Very, Very Slightly Included (VVS1 and VVS2): Diamonds with tiny inclusions that are difficult to see under 10x magnification, making them very high quality and valuable.
Very Slightly Included (VS1 and VS2): Diamonds with small inclusions that are visible under 10x magnification, but are not usually visible to the naked eye. These diamonds offer a good balance of quality and value.
Slightly Included (SI1 and SI2): Diamonds with noticeable inclusions that are easily visible under 10x magnification, and may be visible to the naked eye. These diamonds can be a good value for those who want a larger diamond at a lower cost.
Included (I1, I2, and I3): Diamonds with obvious inclusions that are visible to the naked eye and can affect the diamond's beauty and durability. These diamonds are generally less expensive
In summary, the key difference between I-J-SI and I-SI1 (solitaire) and F-G-VVS and F-VVS2 (solitaire) is that the latter offers a higher level of quality and precision in both colour and clarity.

Our Jewellery Certification Partners
All our Solitaires are natural and graded as per GIA (Gemological Institute of America) standards Or IGI (International Gemological Institution).
We have the best source for diamonds and all our diamonds are sorted and graded for their consistency later the final product is certified by a third-party laboratory like SGL for its authenticity.
See What People Are Saying
What Our Customers Say
Nishtha Soni
November 18, 2023.
misty kanak
November 11, 2023.
From packaging, to the product, everything is just exquisite. Loved it.
Pooja Butch
November 11, 2023.
It's just perfect.. amazing product thank you so much.. in love with this evil eye chain..🧿
Vikash Chandra Das
November 11, 2023.
Beautiful product. Perfection n work of art. Various payment options and delivery on time. The part is Pricing detail.
Richa Raj
November 9, 2023.
Loved the packaging and presentation, really happy with the product and would love to buy more.
Apoorv Sarvesh
November 4, 2023.
Delivery was quicker than expected (3-4 days) and the product had great build quality and finish. Really loved it !
Deepa N
October 28, 2023.
Kudos to Ms Bindu for her polite interaction. She answered all my queries patiently. I thoroughly enjoyed the shopping experience. For C.O.D, the couriers have a cash limit & do not accept amounts beyond it.
Manisha
October 27, 2023.
I am a very satisfied customer. I was looking for a chic yet elegant and traditional Vanki Gold ring (as we call it in Karnataka) and finally found it on Foro. Such an elegant design and very sleek. Loved it. Beautiful packaging as well. And customer satisfaction was 100 percent. I ordered a size that did not fit me. Came out to be a bit lose. Reached out over watsapp. Ms. Bindu was very helpful and understood my requirement. I sent her photos with my finger measurement and a video on how losse it is and she guided me on the right size after talking to the production team. Guided me and herself placed a pickup. I returned the ring and ordered a new one. Paid the difference of some 200 rs. This was my first ever gold order made online and i must say it was worth it.
Rituparna Saha
October 27, 2023.
This is my 3rd purchase from them, and everytime I buy my trust factor with them gets stronger, their perfection and detailing in fine jewellery is amazing. From there delivery to there packing every bit is appreciable, I look forward to their new collection always.
DEEPAK KAUSHIK
October 21, 2023.
Google rating score: 4.8 of 5, based on 315 reviews