To measure your desired necklace length, follow the below instructions:- Use a measuring tape or a regular ruler to measure the piece of string. you may also gauge where a necklace will fall be viewing our size chart.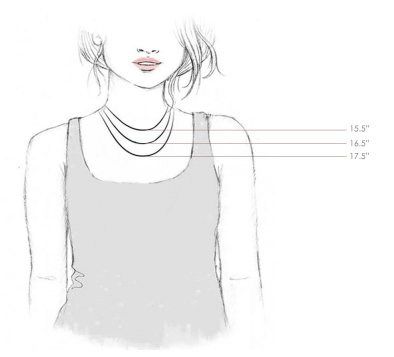 ORDER SIZE
15.5"
16.5"
17.5"

Chain size (inches)
15.5" (Adjustable from 14.5"-16.5")
16.5" ((Adjustable from 15.5"-17.5")
17.5" (Adjustable from 16.5"-18.5")

Chain size(centimeters)
39.37
41.91
44.45
KINLDY NOTE : - The necklace is secured by a spring ring which allows you to adjust the length by 1" + or - the ordered size.